2008-07-27
Full Throttle 2008

On Sunday July 13, 2008,
Team SCP
hosts the HOTTEST CAR SHOW OF THE SUMMER,
Full Throttle
at the
St-Eustache Autodrome
. <
more
>

2007-05-20
Autodrome St-Eustache: DriftMania
Drift Mania
Inc. organizes and promotes Canada's top level drifting competitions and drifting demonstrations.(
more
)

2007-02-09
Aimee the poet

Painting simultaneously in Toronto, Montreal, and Calgary, February 7-9 (8am - 6pm), emerging artists from local arts schools will be creating mouth-watering masterpieces in the glass-walled, Knorr Flavour Studios.

2005-10-22
DRIFT MANIA OPEN HOUSE DRIFT DAY
Hey everyone! DriftMania is inviting everyone to come out on October 22 and have a fun day of open track drifting.<
more
>

2005-09-18
Grand Prix Ferrari Laval
<
more
>

2005-09-05
Driftmania
http://www.driftmania.ca/
DM1 FINAL ROUND this WEEKEND!!!! <
more
>
2005-06-01au05
Le Mondial de la bière 2005 Beer Fest
The annual Montreal Beer Festival, only our city can have an Oktoberfest in the middle of summer! <
more.
>

2004-05-07
Dunkin' Donuts Laval
First muscle meet for Laval Auto Sport at their new location, <
more.
>
2004-03-14
The St.Patrick's Parade

Whether in sunshine or snow, local parishioners have turned out year after year since 1824 to celebrate that special Sunday... <
more
>
2003-09-11 : Thursday
Orange Julep
With a final summer heat wave, Julep is still busy as ever, even if people have school the next day! Lots of bikes. <
more
>
2003-08-22 : Friday
SuperC Harveys Laval
<
more
.>
2003-08-01 : Friday
SuperC Harveys Laval
<
more
>
2003-06-27 : Friday
SuperC Harveys Laval

What's great about the Laval meets is that you see all sorts of cars, not just vintage muscle. Late model Vettes and F-Bodies, mix of domestics. <
more
>
2003-06-26 : Thursday
Orange Julep Juiceless

I haven't been to Julep in months, and all I can say it's really had its better days. Exactly one year ago, this place would have been completely packed with cars<
more
>
2003-01-30
Biker Boyz --Premiere Screening REVIEW
Are you getting a little loney because you got your precious stored away hibernating from the winter? Have a need for danger, risk, and speed? Biker Boyz just might curb those blues until the snow melts from the asphalt! <more...>
2002-11-22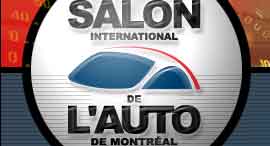 35e ÉDITION - LE SALON INTERNATIONAL DE L'AUTO DE MONTRÉAL
Palais des Congrès de Montréal
Du vendredi 22 novembre au dimanche 1er décembre 2002, 375,000 pieds carrés, Nombre de véhicules présentés : 650, Prix d'admission : 12.00$ <
more...
>

2002-09-21
Summer Thunder6

Hosted by Precision Acoustics, this event was in LeSkratch Laval. With only slight seconds of rainfall for the whole day <
more
>
2002-09-19
For Sale: Summer

With a near record heatwave, summer was not yet over for Julep Thursdays. <
more...
>
2002-09-12
Cruel School Summer

This week was about all things small, Minis and Swifts. It looks like it's getting tougher to get out on a school night, <
more
>
2002-09-06
Summer's Never Over at SuperC

Olds Rocket 88s, Ford Mustang Cobras, Corvettes, and a whole lot of Malibu. Just a piece of active history you will find here Friday nights. <
more
>
2002-09-05
Julep Thursday Brings Them All

Back to school and a near end-of-summer didn't stop all sorts of people coming to Julep for a good time. <
more
>
2002-08-29
Neons glow up the chilly night

With a rainout last week, people were more than eager to show up this Julep Thursday. As the last Thursday in August, <
more
>
2002-08-28
Orange Sunset on Orange Julep

This was the earliest time I ever went to the Julep, it was about 6:30p, yes that's early. The front lot was already blocked off for "antique cars only" <
more
>
2002-08-20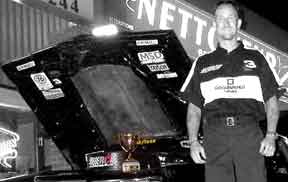 Lots of Torque and RPM
Miracles do happen! No rain, awesome weather, gave a record turnout at LeSkratch Tuesdays, with the organized Torque and RPM show<
more
>
2002-08-18
Nappy Journee Unipro

Ever wondered what a weekend at Napierville is like, when it isn't a sport compact event? That's right, you see everything else. <
more
>
2002-08-15
Julep Thursdays, Jumpin' Thumpin'

Julep was off to a slow start as an early rainfall came down, so by 9pm, the Julep lot was still 20% vacant. Many of the Julep Thursday regulars <
more
>
2002-08-14
Julep Wednesdays

I didn't get there to terribly late, but as soon as 9:00pm came around (that's after they give away all the prizes to the cars), lots of cars just disappeared fast. <
more
>
2002-08-13
Keep on Skratchin'
Looks like more folks are just coming here just to hang out and chill, favoured especially by the many that already live close by on the West Island already. <
more
>
2002-08-11 : Sunday, 9:00am
Sunny Nappy NHRA Wallys

Napierville Dragway NHRA Wallys <
more
>
2002-08-08

Julep have a good time tonite
This is what many like about Julep, people come to chill and have a good time. So many people packed the terrasse (where the picnic tables are), it looked like the top floor of NewTown. <
more
>
2002-08-01
Another Julep Thursday!
Looked like by 9:30p, the bouncers stopped people from driving in. So the usual, Cops, people parking across the street at McDonalds, <
more
>
2002-07-31
Dogs, Roadrunners, Kids... Oh My!
I just love Julep Wednesdays. There are no bouncers to stop you from driving into the rear, even though the place is packed and you won't find parking. <
more
>
2002-07-30
LeSkratch Tuesdays
Do you love American Muscle? Have a rear-wheel drive car? Come join the crowd at the Le Skratch West Island <
more
>
2002-07-28
Sanair Stylin' out

Come see the best of the RMR Motorsport's Stylelab Compact Car Show, Summer Nationals Drag Competition, which was at the Sanair Dragway St.Pie on July 28, 2002. The best pics have been chosen that best illustrate what happened during the whole event <
more
>.
2002-07-25
RPMs girls find poutine at Julep

Looks like Coral from Import Eurasia was hosting this report of a new TV pilot called RPMs. With another perfect Thursday nite, the Julep was busy as usual... <
more
>
2002-07-24
Rainless Night Packs Wednesday Julep

Finally! a first Wednesday in a long while that actually had all shine and no rain! Rear lot was packed with visitors, while the show cars stayed in the front. Even thought the lot was packed, <
more
>
2002-07-21
Full Throttle2 Autodrome Live&Direct

The PCMtl crew will be updating the PCMtl.com website, live and direct, with image updates every hour! Head 640 west into St.Eustache. <
more
>
2002-07-19
SuperC Super Busy
These cars look so much better in daylight, you get to see how a wet-look paintjob looks like when it is Cherry Deep Red on a Chevelle SS! <
more
>
2002-07-18
When Sex & Rides Collide?
I guess the one cool thing about Julep Thursdays... is that some traditions don't die. With the upcoming TeamSCP Full Throttle2 event coming up, looks like ppl are trying to catch a little preview <
more
>
2002-07-17
Rain, rain, won't make the muscle go away
Although Weather.com predicted a Wednesday rain-out many days in advance, and still owners came with their muscles. What's great about Wednesday Julep, is that it always attracts ppl no matter how few cars are out there. <
more
>?
2002-07-12
The older, the older
We're starting to see a lot of classic stuff at the SuperC in Laval. Cobra's, Pontiac 400's, an old-school Ferrari.
<more>
The Faster and More Furious!
It's begun! Casting for the cars to appear in the sequel movie "The Fast and the Furious"
<more>
2002-07-04
What's happening to Thursday Julep?
With a heatwave across the city, one would expect Thursday Julep to be typically overcrowded, turning away cars that want admittance. But what's happening? Especially with MC busted out, why has Julep lost the volume it was getting earlier the summer?
<more>
2002-07-03
West Island two-car collision
See a snapshot
of a collision that messed traffic.
2002-07-02
Golf Tuesday Julep
See a snapshot
of a VW nite at Tuesday Julep.
2002-06-28
Nappy Nights
Does anyone know what happens Napierville Fridays? Neither did I, so I went!
<more>
2002-06-27
Julep After Car Fever
Thursday was wet, and Julep was still a comfortable turnout. I got there at about 9:45p, looks like some ppl from MC came over to Julep after yet another MC visits from cops.
<more>
2002-06-26
Wet Julep
Despite the daily drizzles all over Montreal, owners still came to the Julep with their Muscles.
<more>
2002-06-24
Nappy Car Fever, Live and Direct
PCMTL.com will be covering this event LIVE AND DIRECT with real-time feed of exclusive image updates every hour!
<more>
2002-06-21
Super cars at Super C
I don't know why ppl don't talk about this place much. It's definitely more impressive than the Wednesday Julep! Plus, on a Friday night, ppl usually don't work the next day...
<more>
2002-06-20
Cops keep Julep contained by sweeping MC
We already knew that MC wasn't going to last long, especially with the turnout it had last week. With leads from CCQ that MC was going to be a definite bust, we just had to be there to get the scoop. Confused, lucky drivers stayed around the corner, and Julep staying moderately busy...
<more>
2002-06-19
About all things orange

Wednesday's at the Julep is about all things orange. The older things get, the fresher the Julep. Class, beauty, and grace...
<more>
2002-06-15
"The Scene" does not kill, and cops know that.
Toronto metro cops are on an all out war with car owners. Mods as simple as a cosmetic exhaust tip will get you a ticket. MTO (Ministry of Transportation Ontario) are forcing owners to open hoods to inspect for engine mods. Why does this concern Montreal? Because it is the next biggest city in the lineup...
<more>
2002-06-13
Julep getting stale?

Weather.com lucked out, an awesome rainless night gave way for a great car meet turnout. It seems that more and more people are going to MC on Thursdays, this night was proof that there will be more fun here than the Police infested Julep...
<more>