2002-08-20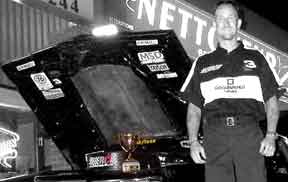 Lots of Torque and RPM
Miracles do happen! No rain, awesome weather, gave a record turnout at LeSkratch Tuesdays, with the organized Torque and RPM show. The entire parking lot was filled and packed. The night followed with the prizes announced. Show and Shine went to the decked out Buick Regal, that was only 3-days old on the streets. Smokeshows from cars and bikes also attracted the SuperC nightshift crew to watch. Wut?


LeSkratch West Island is is located on desSources Nouth, off the Metropolitan 40 West. Tuesday musclecar meets are locally organized, and are not illegal, so fear not! Visitors will want to come around 7:00p, the crowd usually disperses around 10:00p.