Show operator.
As a show operator, you have big responsibilities to make sure all your great ideas work out perfectly from start to end. Losing sleep because of stress? None of your regular staff are answering their cell phones? Can't find any of your girls? Your biggest stage act cancelled out? PCMTL can help you.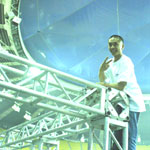 Tell us what to do.
PCMTL has general staff available to give you the necessary manpower you need to run your event successfully. This includes people to move around objects small and large, hanging up posters and banners, setting up display kiosks, making perimeter stands, laying out electrical wiring, counting ticket stubs at the entrance, supervision and security, golf cart drivers, gofers. With each candidate healthy with two hands and two feet, they are ready to take orders, and do as you ask!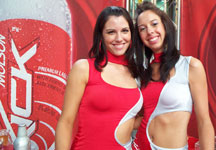 Hire a pretty model to promote your business.
PCMTL has both males and females for your marketing needs. They can work for you, work for your sponsors, or just stand around and give a friendly smile. Making a video commercial, music video, or photoshoot? Our model database is here.

Give your visitors Live Entertainment.
Do you need an MC on stage? A DJ to mix some tunes? A fancy dancing troupe? A live music band? There is nothing more entertaining than live entertainment from talented artists, who wish nothing more than to achieve gratitude a happy audience. PCMTL can audition for talents you are seeking, and book them quickly to ensure your visitors will have a good time.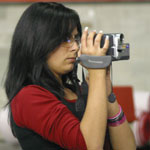 Your event recorded on DVD.
PCMTL can send out as many video cameras as you need on your floor, filming just about anything they see. We can collect hours and hours of floor footage, video that you can use for future advertising, and your chance to see and observe things about your recent event that you may have missed. With your event archived onto DVD, this makes it easy for you to show others that want to see what happened at your show.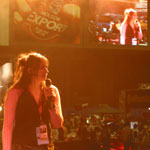 Live broadcast on a big screen.
Nothing is more impressive than live video on a big screen! PCMTL can have video cameras on your stage and on the floor, real-time and live to a large screen.

Backstage hospitality.
Making amenities available to your staff is good insurance to keep your management happy. With so much going on before and during your event, no one will have time to arrange simple necessities. Your staff may not work as hard as one that's been well fed and relaxed. Our technical rider can contract the following:
Catered Food (hot or cold, snacks, candies)
Drinks (water, pop, fruit, and alcoholic beverages)
Dressing room requirements (fridge, mirror, lighting, chairs and sofas)
Internet computers and telephone
Radio communications equipment including frequency scanner (2 meter VHF, UHF, and GMRS)
Private limo chauffer (shuttle for airport, hotel, clubs, event)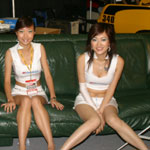 ---

We use a mobile antenna to re-transmit from anywhere on the floor.


---





-Requires delayed radio communication with human operator.
-Human operator will get angry if there are too many changes!

---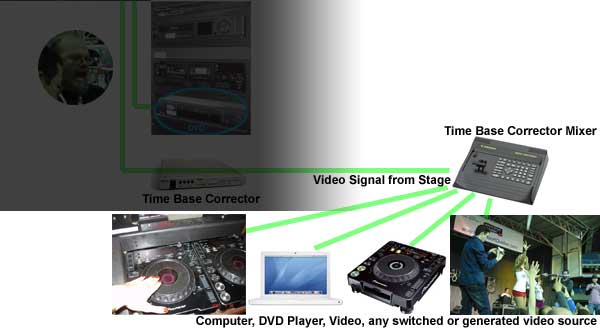 -Vj on the floor is in control
-Can respond real-time to the environment and demands made by the show operator.