www.PCMTL.com | Public Events | Products | Services | Downloads | About Us | Contact Us
www.PCMTL.com > Public Events > 2007-05-05,06


|

|

|

|

|

|












Carolyn Savage | Kim Loan | Misa Campo | Cristina Mirra | Melanie Tillbrook | Dee | Dannie Riel | VanessaBlouin

|

|

|

|

|

|



About Us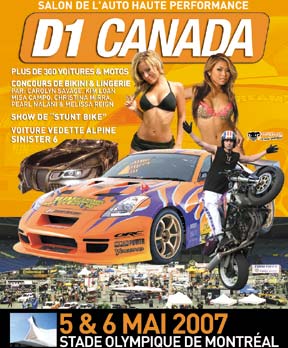 PROFILE
D1 CANADA is the largest North America largest indoor high performance auto show. We are now going into our fifth successful season with twelve consecutive indoor shows.

PERFORMANCE
The sport compact scene traces its roots to the 1990's when compact import first hit the canadian and U.S. shores. Over the last 10 years, the movement slowly gathered momentum. In 1999, this movement radically accelerated to reach a new plateau as D1 CANADA developed the first national event dedicated to sport compact enthusiasts. The show cars today are not your typical automobiles. From out of the ordinary body conversion to engine and suspension modifications, these automobiles are not what one would expect to find. The conversions are among the most exotic to be seen anywhere in the world.
ELECTRONICS
With the explosion of the sport compact scene, in-car entertainment systems have grown to a phenomal lever never seen in the past. In car theatres have seen the rise of televisions, dvd players, navigation systems, car alarm and satellite tracking systems. This has now become one of the fastest growth sectors in the after market automobile industry. Various compagnies will be showcasing the lastest in technological advances they have to offer as well as prototypes to be seen in the near future. Audio enthusiasts can glimpse what the future has to hold with demo cars supplied by the industry's top compagnies.
ENTERTAINMENT
D1 CANADA understands and acknowledges that the import scene is not only about the newest technologies in performance accessories, but it truly encompasses an entire lifestyle. D1 CANADA is unparallel in it's kind, not only pertaining to the introduction of new performance parts technologies, but introducing the latest in everything of it's surroundings: from music, to fashion, to games, to the newest trends.

|

|

|

|

|

|



À propos de nous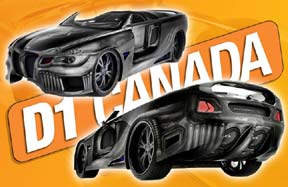 PROFIL
D1 CANADA est la plus grosse exposition intérieur de haute performance en Amérique de Nord. Nous entrons dans notre cinquième saison avec succès et avec l'expérience de plus de douze salons de l'auto intérieur.

PERFORMANCE
Le sport compact a débuté dans les années 1990, quand les voitures importées compactes ont atteint les côtes canadiennes et américaines. Au cours des 10 dernières années, le mouvement Sport Compact a atteint sa vitesse de croisière. En 1999, ce mouvement a monté de nouveaux sommets lorsque National Sport Compact développa le 1er événement national dédié aux passionnés du Sport Compact et de voitures sports. Inutile de dire que les autos exposées ne sont plus des autos typiques. De la carrosserie modifiée, au augmentation de la puissance des moteurs, etc., les autos auront de quoi pour vous surprendre. Ces modifications que vous pouvez admirer au D1 CANADA sont parmis les plus exotiques au monde.
ELECTRONICS
Avec l'explosion de la scène du sport compact, les systèmes d'auto ont atteint un niveau phénoménal jamais vu dans la passé. Les voitures furent transformées avec l'apparition de la télévision, système dvd, système de navigation, alarmes d'auto et système de repérage par satellite. C'est maintenant devenu le marché le plus rapide et avancé des pièces automobile, sans parler de tous les prototypes qui seront à voir dans un prochain avenir. En regardant les voitures de démontrations des plus grosses compagnies, les enthousiasmes d'audio pourront jeter un coup d'oeil sur ce que le futur leur réserve.
ENTERTAINMENT
D1 CANADA comprend bien que la scène des voitures de rue ne se limite pas qu'au nouvelles technologies et tendances dans les accessoires de performance, mais se définit aussi comme un mode de vie tout a fait unique. D1 CANADA se distigue des autres, pas seulement en introduisant de nouvelles technologies de pièces de performance, mais on introduisant toutes les dernières nouveautés dans tout ce qui acompagne ce mouvement: de la musique, à la mode, aux jeux, ainsi jusqu'aux nouvelles tendances.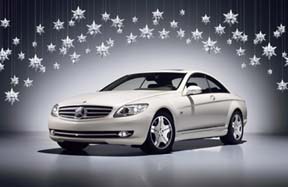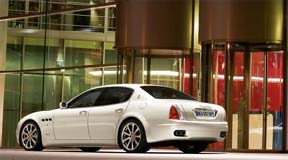 Mercedes Benz CL600 (2007) | Maserati Quattroporte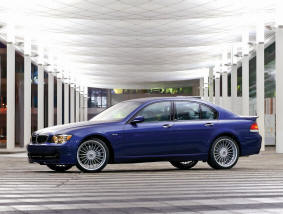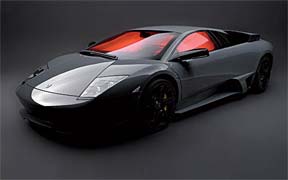 BMW Alpina B7 | Lambo Murcielago LP640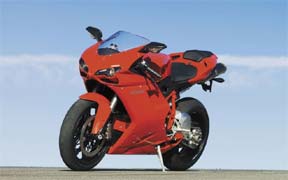 Ducati 1098 (2007)


Featured Videos

|

|

|

|

|

|



Locations and Dates

L'entrée du Stade Olympique
4545, avenue Pierre-De Coubertin
Montréal, Québec
H1V 3N7
Téléphone : 514 252-4141
En métro : Station Pie-IX

REGISTER YOUR CAR FOR $55 (2 VIP PASSES & 1 D1 CANADA T-SHIRT INCLUDED)
- NSC SHOW on the 5 & 6 MAY, 2007 --- GENERAL ADMISSION : $15
- BEST OF SHOW - 1000$ CASH IN PRICE, MORE THAN 75 TROPHIES
D1 CANADA 2007 is sponsored by:
Tom Motorsport, Alpine, Unipneu Pneus Salois, Toyo
Cars move-in : Friday May 4 : 8AM - 11PM
Cars move-out : Sunday May 6 : 7PM - 11:59PM
Show hours - spectators
Saturday May 5 : 11AM - 10PM
Sunday May 6 : 11AM - 6PM
Thanks to support the D1 CANADA team !
D1 CANADA administration

|

|

|

|

|

|



Destination et événements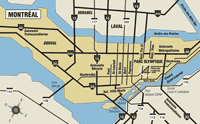 L'entrée du Stade Olympique
4545, avenue Pierre-De Coubertin
Montréal, Québec
H1V 3N7
Téléphone : 514 252-4141
En métro : Station Pie-IX

ENREGISTREZ VOTRE VOITURE POUR $55 (INCLUS 2 PASS VIP & 1 D1 T-SHIRT)
- SHOW D1 CANADA LE 5 & 6 MAI, 2007 --- ADMISSION GÉNÉRALE $15
- BEST OF SHOW - PRIX DE 1000$ COMPTANT, PLUS DE 75 TROPHÉS

D1 CANADA 2007 est commandité par:
Tom Motorsport, Alpine, Unipneu Pneus Salois, Toyo
- Encore plus de véhicules exposés cette année, D1 CANADA 2007 est la plus grosse exposition intérieure de haute performance !
Entrée des voitures exposées : Vendredi le 4 mai : 8H00 - 23H00
Sorties des voitures exposées : Dimanche le 6 mai : 19H00 - 23H59
Heures d'ouverture spectateurs
Samedi le 5 mai : 11H00 - 22H00
Dimanche le 6 mai : 11H00 - 18H00
Merci pour votre support a D1 CANADA !
L'administration D1 Canada
|

|

|

|

|

|



Photos
Photos from National Sport Compact 2006-05-13,14










See more photos from National Sport Compact 2006-05-13,14

---
Photos from National Sport Compact 2005-05-07,08









See more photos from National Sport Compact 2005-05-07,08

---
Photos from National Sport Compact 2004-05-01,02










See more photos from National Sport Compact 2004-05-01,02

---
Photos from National Sport Compact 2003-05-02,03,04








See more photos from National Sport Compact 2003-05-02,03,04


|

|

|

|

|

|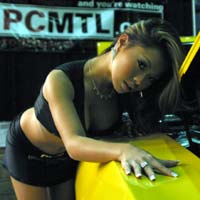 Carolyn Savage
ohcarolynsavage.com

STATS
Height: 5'1"
Weight: 95 lbs
Bust: 34C
Waist: 25
Hips: 30
Eyes: Dark Brown
Hair: Light Brown
Dress Size: 0
Shoe Size: 6

BIOGRAPHY
I was born in May, making me a Taurus — bull headed, strong, loyal and a hard worker. These are definitely the attributes that I have built very well over the years. I was raised in a Chinese family, very old fashioned and extremely educated as well. Fortunately I did not have to face the hardships of war like my family; however, growing up in the city definitely has its ups and downs. I was extremely shy and did not open up to anyone. I remember those days when I was in class and my face would get flushed whenever my classmates would talk to me.

Now, as you can see, I have changed tremendously. I think it had to do with being able to overcome my struggles with my lack of confidence. I slowly decided to open up and try new things that I would have not attempted once before. In college, I excelled in presentations class (which is quite crazy to believe!) and also courses that required team work and group collaboration! I have finally graduated with a diploma in Marketing and aim at achieving my degree shortly! It's funny that I decided to pursue modeling to this extent because I would have not imagined myself to be where I am today. So far, I have traveled everywhere from all around Canada, to some parts of the United States and my latest trip was Hawaii!

I thrive on these adventures and more! The thrill of meeting new people and just enjoying the fruits of life is satisfying, and maintaining my down to earth quality is key for me. As well as all the great and supportive friends along the way that keeps me going! You guys and gals rock, I really hope to meet all of my wonderful supporters one day!!!

Carolyn







Featured Videos

|

|

|

|

|

|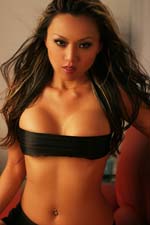 Kim Loan
PMGirls.com

Birthdate: August 19 (Leo)
Ethnicity: Vietnamese / Chinese
Height: 5'7
Weight: 115
Hair: Blonde/Brown
Eyes: Brown
Dress size: 2
Shoe size: 8
Measurements: 34C/25/35
Hometown: New Orleans
Location: Houston / New York City

I am an average girl who grew up in a small and conventional town in Louisiana. To be raised by a conservative family who values traditions, life seemed to be fairly simple and to dream was a reality out of reach and not being able to work towards your dream became just a daily routine. At a young age, I witness my parents struggle so hard in life and yet earn so little, which has prompt me to set goals far beyond anyone's imaginations in that little town. As hard as it was for me to sacrifice my haven, which I have called a home for many years, I have yet to learn about the hardships of life. I had to leave my hometown in an attempt to search for bigger and better opportunities. I found myself greatly involved in doing promotional works and absolutely enjoy it! Being in the business at such a young age and be perceived as somewhat naive, I had to be cautious of allowing others to take advantage of me or being manipulated by people who have been in the business longer. With such an abundance of work, my childhood life was non-existent. The pressure of working makes me feel as if I never experienced my teenage life, and at times, I feel as if life has unfairly burdened me with responsibilities beyond my age. Nevertheless, I feel fortunate to be given the opportunities to do what I do!

Growing up was never an easy task for me. As strange as it may sound, I did not have that comfort of having "any girlfriends" around. My height and weight had contributed to my feeling somewhat inferior to the rest of the girls who had this ideal slender body image. I felt like a recluse who had been excluded from many events that most teenagers go through in life. At one point, it ruined my self-esteem and my self-confidence faltered tremendously. They succeeded in making me feel so unimportant, but they have not tarnished my "sense of self." Being surrounded with constant negativity, I took upon a task to fulfill my need of self-recognition and autonomy. I promise myself to take criticisms as motivational factors to achieving my aspirations. I was careful of selecting who my true friends are, and many times, I found myself being alone and handling ordeals on my own! It was hard for me to trust any girls that I ended up establishing closer friendships with guys than girls. This has helped me understand this "male-dominated" world. It has enabled me to interact and negotiate from a male perspective. So watch out guys, I know every step and move you make! =)

I have now instituted my promotional business in New Orleans for over nine years. I am constantly working on organizing and producing special events. My company, which is now known as D & D Media, LLC, has become a national phenomenon from producing events nationwide to establishing the infamous Psychotrance DJ Battle Competition tour. I am now situated in Houston, TX, which has become my second home! I just recently attained my commercial real estate license. I am now getting a step closer to making my dream a reality. Prestigious Models, as well as my media company, was originated in New Orleans. I began my agency in 2002. It started out as a small car show,and I gathered many of my girlfriends to be the models for that show. Little had I known that it was a start of a wonderful experience for both me and my friends. I decided to take it up to a higher level by producing my first Exotic Imports Calendar! I was greatly astonished by its success! I feel extremely fortunate that it took off the way that it did, and I never expected for it to go this far! I am so grateful for the continuous love and support of my family, friends, and my fans. Without you guys, I would have not made it to where I am at today. You have given me a chance to live out my dream!!! In return, I hope to reach out and inspire others to not be afraid to dream and go for it, because "dreams do come true!" I know, because I am living mine! Always believe in yourself. With a little faith in yourself, you can accomplish your biggest dreams! Don't let anyone dictate your self-confidence nor let anyone dictate what you are capable of! I have learned through experiences that if you ever come up with an idea, as silly as it may seem, don't be afraid to pursue it. You never know what difference you can make or the impact you can leave on other people until you try! Don't be afraid to fail, because God would not give you anything you cannot handle!







See more photos of Kim Loan.
Featured Videos

|

|

|

|

|

|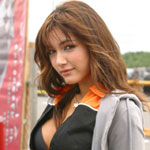 Misa Campo
myspace.com/misacampo

Hometown: Montreal, QC
Occupation: Barmaid
Ethnicity: Filipina Dutch
Height: 5' 6"
Weight: 115
Stats: 34C-24-34
Cat's name: Moka









See more photos of Misa Campo. Featured Videos

|

|

|

|

|

|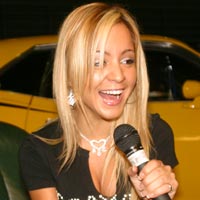 Cristina Mirra
myspace.com/cristinamirra

Perhaps the world's cutest sweetie! Cristina is an experienced spokesmodel who has done work to represent Castol, Shell, Rocawear, Phat Rides.









See more photos of Cristina Mirra.
Featured Videos

|

|

|

|

|

|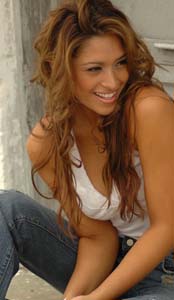 Melanie Tillbrook
MsMelanie.com

You may be wondering who I am, and I want to give you a chance to know me on a more personal level. I first saw light in the tropical oasis of Honolulu, Hawaii and was born to wonderful Filipino and British parents. We later moved to beautiful Tampa, FL where I was raised in the humble town of Largo. I was a December baby born a Sagittarius, always full of energy, extroverted, and ready to have a good time. I would best be described as a work-alholic, I get that from my family. I kept myself really busy growing up, I was either singing, writing, or hitting the beach. I was really into school and played volleyball for 6 years, cheerleaded, and was involved in school politics and clubs. I was trying to get into a good school where I could hurry up and finish my bachelors degree to pursue my career.

Now as for my true infatuation in life, music is one of my true loves. I starting singing when I was much younger and was writing lyrics/poetry at age 10. I kept of dreams of pursuing a career in entertainment hush, hush until I was about 16 and then I started recording little demo songs in a friends garage. I stayed interested in performing and would sing and dance in little talent shows etc. When I got to college I thought I would make my parents proud and get a degree in business. To keep my faith alive and to keep my creative side going, I starting singing soprano in my University's Gospel Choir. I continued to sing in shows and then met some amazing producers. In the summer of 2003 I took some time to write and record my demo in the Fire House Studio in Tampa, FL. I'm currently developing with my Independent Label Fire House Entertainment and working with various producers nationwide. I would have to describe my musical style as being a soulful R&B styling mixed with sweet soprano textures. I'm taking this precious time to write new material and strengthen my voice, while I finish my last year of school. My music and lyrics are the most important thing to me, I feel I have alot to say and I can't wait to share this art with the world.

As for modeling, this kind of fell into my lap. I had done some when I was younger but didn't start again till I got into college. I sang in a talent show in central FL and ended up being casted for the DVD cover. So from there I decided to try to continue in this modeling business because photoshoots intrigued me. I attended a casting call and ended up landing not one but two calendar covers. I was so excited to be able to travel, take these amazing pictures, meet new people, and get paid all at the same time. I suddenly found myself very into print work, commercial work, and import modeling. I started working every weekend and traveling all over the country. The market was in need of a girl with a different look and luckily I was able to get bookings in all aspects of the industry from high fashion to urban marketing. And since I was living in Tallahassee a very small college town I was able to travel outside to meet an array of different people and see cities all over the globe. And so my career began to take off right in front of my own eyes and I signed with the Prestigious Models. I am now able to do more spokesmodeling/hosting then just mainstream work and I have had the opportunity to network with many of the entertainment industry's finest.

I have to say I have been very blessed to be doing what I am doing and I am very appreciative of everyone's love and support. I will continue pressing on and working diligently. I have one final year of school left and many more years of tough times ahead but I'm thrilled to be doing what I have always dreamed about since I was just a little girl. I can't wait to make this happen and to create an amazing album. I hope my bio gives a glimpse of who I really am and I hope I brought you just a step closer to myself. I am waiting and working for the day that all of these dreams and ambitions become reality! Take Care

Melanie







See more photos of Melanie Tillbrook.
|

|

|

|

|

|



Height: 5'6"
Stats: 34B 26 33
Ethnicity: Chinese
Location: Brooklyn, New York
Weight: 112

Prestigious Models is the leading talent management company in the automotive aftermarket industry. As an organization that cultivates only the finest aspiring models, Prestigious Models has developed many of the industry's top names. Our models have appeared in major magazines including C-16, FHM, Import Tuner, Maxim, Modified Magazine, Performance Auto & Sound, D Sport and Stuff. The key success from our company comes from our selective selections of models whom we educate them and being personally trained by our management team to deliver you superior service.
Our focus is on the "management aspect" of a Talent career. We provide our models priority top notch training one on one guidance in representation, maintain professionalism, and elevate them to convey skilled and responsible models at the highest caliber in public relations. With high expectation from our models, Prestigious Models are able to protect the benefits and working conditions on behalf of our talent's rights. Our company goal is to maintain talent working ability while enhancing talents' performance to establish a long term affiliation with repeat referral clientele throughout the Entertainment Industry.
We maintain our well respected reputation by staffing only professional and highly energetic individual with experienced in one-on-one public relations to create an enormous networking source nationwide. Our team of an experienced staff will continue to assist you in consultation, planning and selecting our models for your event or project. We believe in providing the best and professional service to our valued clients.





See more photos of Dee.
|

|

|

|

|

|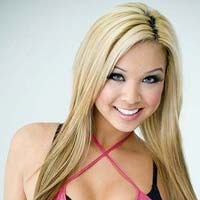 Dannie Riel
myspace.com/dannieriel
Winnipeg, Manitoba Canada
Dannie Riel






See more photos of Dannie Riel.
|

|

|

|

|

|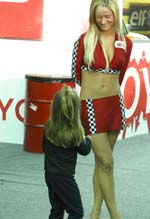 Vanessa Blouin
myspace.com/vanessablouin9

Some say the newest Bikini.com Supermodel Vanessa Blouin looks like a hotter version of Paris Hilton. This stunning French-Canadian blonde is as exciting and hot as a mouthful of Tabasco. So go grab your hockey sticks, put on your best Royal Mounties uniform and get ready to meet the sexiest ice princess in maple leaf country! Featured Videos

|

|

|

|

|

|



Videos / Vidéos


|

|

|

|

|

|



Exhibitors and Registration
REGISTRATION
You can now register your car on-line for the next D1 CANADA show
that will take place at the Montreal Olympic Stadium, Qc on the 5 and 6 May 2007.
If you already completed your registration and you want to updates your informations or add pictures, CLICK HERE, you will then need to enter your email address (or user name if you dont have any email address).
We accept credit card payment on our secure server. It is possible to pay on-line one ce your registration is complete, si vous n'avez pas payer lors de votre inscription vous pouvez le faire maintenant en cliquant ici:
The 2007 registration file is available for consulation, you can complete it and send it by Fax.
CLICK HERE to see the file

(269 kb).
To see the complete D1 CANADA documentation, visit the Mediakit section.
We thank you for registering for D1 CANADA 2007.
---
Staff
Tell us what to do.
PCMTL has general staff available to give you the necessary manpower you need to run your event successfully. This includes people to move around objects small and large, hanging up posters and banners, setting up display kiosks, making perimeter stands, laying out electrical wiring, counting ticket stubs at the entrance, supervision and security, golf cart drivers, gofers. With each candidate healthy with two hands and two feet, they are ready to take orders, and do as you ask!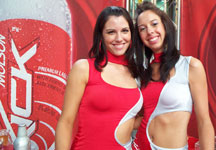 Hire a pretty model to promote your business.
PCMTL has both males and females for your marketing needs. They can work for you, work for your sponsors, or just stand around and give a friendly smile. Making a video commercial, music video, or photoshoot? Our model database is here.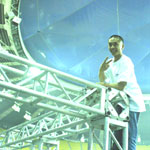 Hiring local staff to avoid costly expenses of bringing yours.
Montreal is a popular hub for shows, expos and conventions, and often you are making the decision to promote your business here. Expenses in having your employees coming here may stop you from doing this, since you would have to pay for their room and board, on top of their wages. Don't let this stop your business from growing, you can use local staff to be your temp employees for the day and weekend. We can get your freight loaded in advance and bring it to the event, get your kiosk set up, and learn to represent your business by quickly teaching our staff what to do and say during the event. You may need business representatives, sales solicitors, girls to model and give away freebies you provide. With your expenses drastically reduced, you simply send over one single executive or manager to take control of your satellite operation.

|

|

|

|

|

|



Exposants et Inscription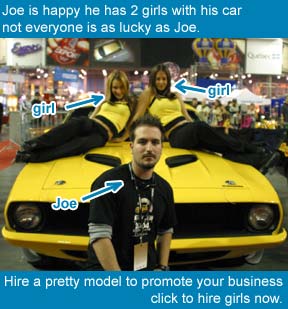 INSCRIPTION
Vous pouvez vous inscrire en ligne pour exposer votre voiture au prochain événement D1 CANADA
qui aura lieu au Stade Olympique de Montréal, Qc le 5 et 6 mai 2007.
Si vous avez déjà rempli une fiche d'inscription sur notre site et que vous souhaiter modifier vos informations, CLIQUER ICI, vous devrez ensuite entrer votre adresse de courriel (ou nom d'usager si vous n'avez pas d'adresse de courriel).
Veillez noter que nous acceptons le paiement sécurisé par carte de crédit. Il est possible de payer en complétant l'inscription en ligne, si vous n'avez pas payer lors de votre inscription vous pouvez le faire maintenant en cliquant ici:
La fiche d'inscription 2007 est disponible en format . Vous pouvez la compléter et nous l'envoyer par fax.
Cliquer ICI pour la consulter

(fichier de 269 kb).
Pour voir la brochure complète de l'événement de l'an passé (2006), visitez la section Mediakit.
Nous vous remercions de remplir notre fiche d'inscription 2007 en-ligne.
---
Floorplan is here.
760_564_nsc2007-floorplan.jpg

---
MEDIAKIT
|

|

|

|

|

|



Contact Us / Contactez-nous
Show Operator:
D1CANADA
5730 VANDEN-ABEELE ST
SAINT-LAURENT QC H4S 1R9
Tel.: (514)909-9488, (514) 262-6888, (514)333-3323
Fax.: (514) 856-2386
http://www.D1CANADA.com

| | |
| --- | --- |
| http://www.tommotorsport.com/ | http://www.alpine.com/ |
| http://www.gaspp.qc.ca/pubsalois.htm | http://toyo.com/ |
Legal terms and privacy policy

































|

|

|

|

|

|