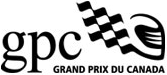 2005-06-11
Free Ice Cream
The F1 party to attend during the Canadian Grand Prix weekend is undoubtedly the legendary Crescent Street Grand Prix Festival. This year will mark the 7 th edition of this world renowned Grand Prix celebration. Experience an unrivalled Grand Prix atmosphere during this extravagant three day party. You can take part in a variety of race related activities, visit our various F1 merchandise booths and take in some spectacular live outdoor shows every night. We take you into the nightlife of Crescent Street during the Grand Prix Formula One Montreal, the night before the big final race on Sunday! See why Crescent Street the biggest party of the weekend, indoors and out. Correspondents Civicchick, Munchy, VeeArrSixXer, hosts this special episode of "Free Ice Cream".
http://www.grandprix.ca

Crescent Street Festival schedule, and Formula One Grand Prix Montreal Schedule.





Nous souhaitons chacun de nous envoyer un email. Dites-nous si votre voiture, vous-même ou un de vos amis apparaisse dans n'importe laquelle de ces photos. Veuillez nous donner vos commentaires, et dites-nous ce que vous pensez à notre travail.

Pour laisser un commentaire, cliquez ici.

_________________________

Did you see Part1?

2005-06-09
F1, That's Hot




_________________________

press_release.txt






Video for Viewing / faire jouer vidéo:


s03e11 | 250k (27.0 Mb) | 450k (50 Mb) |




Video for Download / téléchargez vidéo:


s03e11 | 250k (27.0 Mb) | 450k (50 Mb) |


The Two Kissing Guys
Civicchick from PCMTL
Munchy from PCMTL
Steve
VeeArrSixXer from MontrealRacing
The Chicks that wanted free tickets
DannyITR from MontrealRacing
Suzy from Ben&Jerry's
The Cool Guy
Bagpipe Dude
Joe from Pizza Chez Dany
Marcella
Andrea
Lili
besion d'aide? / Need Help?
100k = LOW
250k = MED
450k = HIGH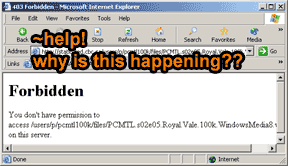 Follow these instructions:



1. Cliquer sur le bouton droit de la souris et sauvegarder sur votre disque dur. Save these videos to your computer so you may view them again without re-downloading. We want you to copy these videos onto your own computer and website to share with others!
2. You must have Windows Media Player9+ installed.

Download WindowsMedia Player!
3. If you are having problems, try the other versions.