Video for Viewing / faire jouer vidéo:


webcast | 250k (32.2 Mb) |




Video for Download / téléchargez vidéo:


webcast | 250k (32.2 Mb) |


M85Iroc-Z from MontrealRacing
Angie & Julia
Robert
Short from MontrealRacing
Normand from MontrealMini
Sophie
sspikey from MontrealRacing
(Cameos: soyabean, Twitch)
besion d'aide? / Need Help?
100k = LOW
250k = MED
450k = HIGH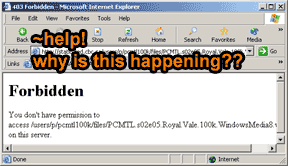 Follow these instructions:



1. Cliquer sur le bouton droit de la souris et sauvegarder sur votre disque dur. Save these videos to your computer so you may view them again without re-downloading. We want you to copy these videos onto your own computer and website to share with others!
2. You must have Windows Media Player9+ installed.

Download WindowsMedia Player!
3. If you are having problems, try the other versions.