We are casting one volunteer journalist (student or wannabee) to report on the Salon Auto Montreal event on Thu Jan 14 2010. There will be selected key vehicles for you to cover, report on important global issues, and perhaps ask some questions with top brass from car manufacturers. Have an ego to build? Enjoy attention? Drama queen? This gig is for you. Our webcasts gets seen by viewers worldwide, tens of thousands of people in just Montreal alone.
Our Coverage of the Auto Show... please watch the video before applying and see if this is for you: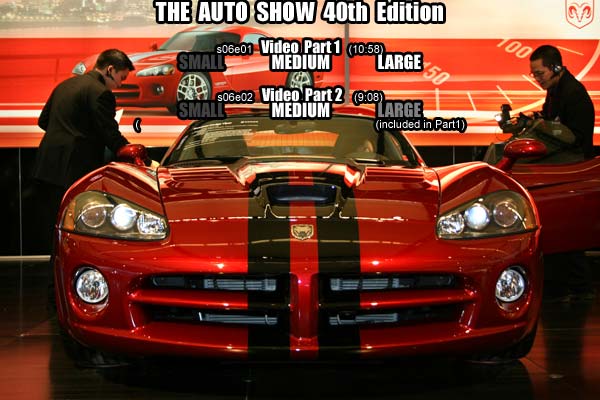 FIRST this is a special VIP day that is not open to the general public. Isn't that exciting? Unlike the boxing day madness you often find at this show, this particular day will be open to VIP only, this means you. There will be at most a hundred people there, no general public to get in your nose.
SECOND this event is 1-day only! You'll need to decide if this is worth skipping school or calling in sick. Those with a career goal in theatre, journalism, communication and literature studies, public relations, will be able to use this to glorify their resume. This isn't some bullcrap time-for-prints. We've been webcasting long before youtube was invented. Included is a hot breakfest during the press conference, and lunch. We're looking forward to Hyundai serving champagne flutes at 10am again. You will be at the center of attention on this day, and then for eternity as a permanent fixture on the internet.
THIRD school marks count. Once we feel you are right for the gig, you may be asked for school references. Everyone in our team is either in studies or has graduated, we value education highly. Any applicant that can't prove their education will be disqualified, no excuses.
FINALLY Do both to apply: (1st). Send an email with a summarized paragraph about yourself, where you're from, related experiences, and education background, INCLUDE MINIMUM 3 RECENT PHOTOS -- to
luc@pcmtl.com
-- (2nd). then call (514)696-0696 Ext.187, ask for Luc. I must receive your email first so I know who to relate to when you call. Priority is given to those studying in the field, and those that have worked in projects with us before.